Studhawk Saw Guides
Easier than a mitre box and simpler than a frame saw.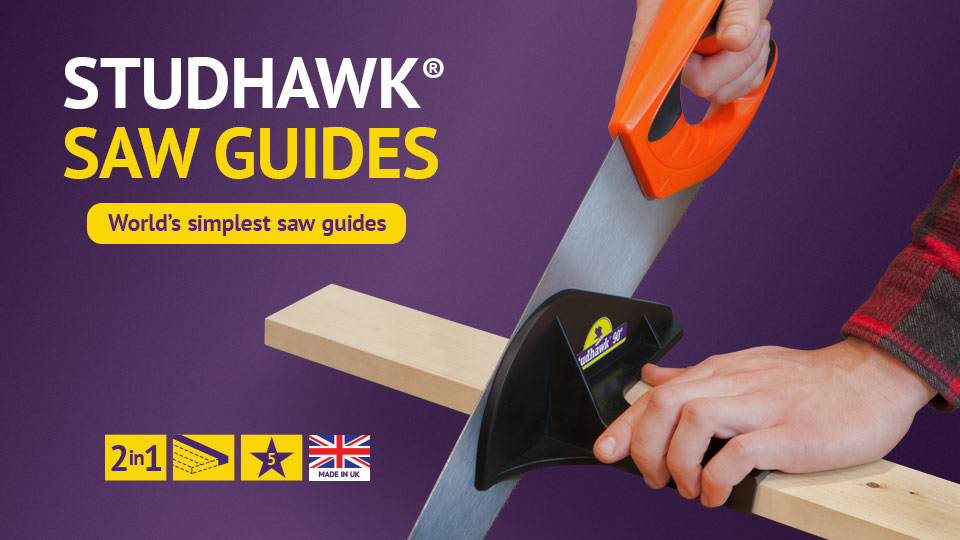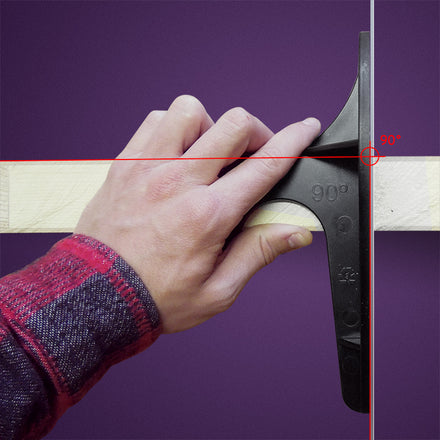 2 in 1 Square / Saw Guide
With one tool, use the Studhawk saw guide as a square for marking out and as a saw face guide.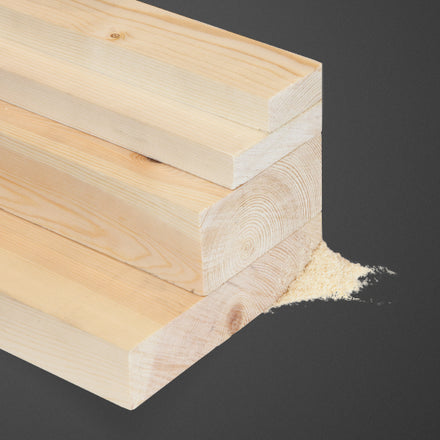 Cut wood of varying sizes
Unlike the mitre box or frame saw, the Studhawk guides allow you to cut wood of widths up to 8 inches and a bit more.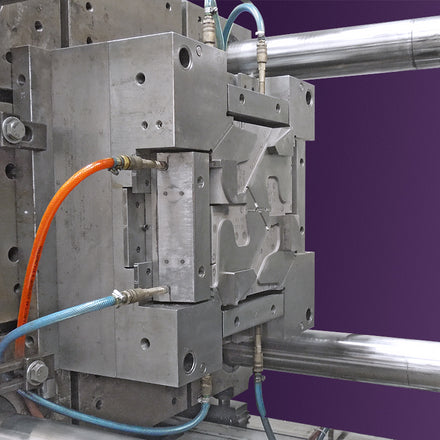 Made in the UK
Studhawk tools are manufactured by precision plastic injection moulding in the United Kingdom.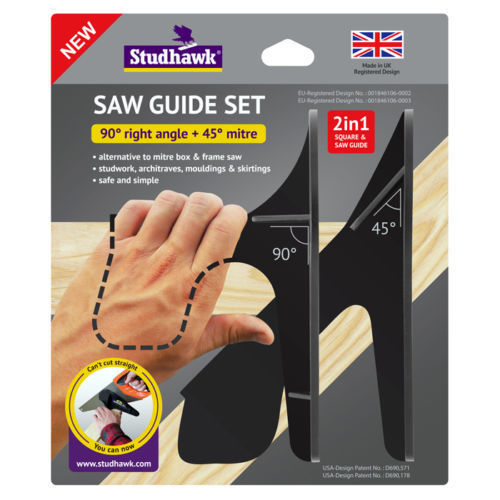 The Studhawk Saw Guide Set are tools designed to make the job quicker and easier. With the Studhawk 90 and the Studhawk 45, both tools are lightweight and portable.